Voices on the blog
Topics
Stages
Our Blog Team
Discover our free app
Allowing grandparents to bond with your baby
By Amy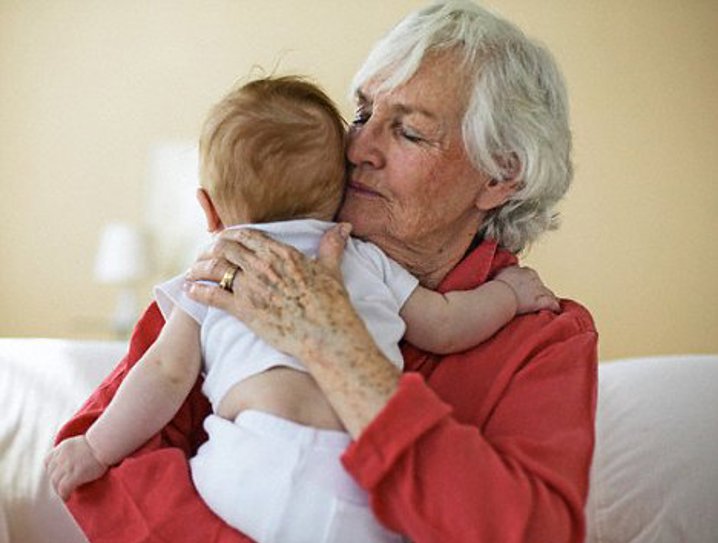 Since having become a mother I admire women more than ever. Especially my own mother who had three natural births, family overseas and a husband who travelled 3 months of the year.
Mum has been an integral part of Abigail's life, not just as a grandmother, but as her carer too. Mum has offered to look after Abigail one day a week. This is their time and allows me to race around getting odd jobs done.
At first, I hung around like a bad smell; to my mum I'm sure it seemed like I didn't want to leave her. I realised that while I was there Abigail only had eyes for me and no real interaction with my mum. It took me a while to understand that it was okay to leave Abigail and learn not to feel guilty about doing something for me.
On my return, Abigail would fuss and cry and I noticed that mum would be very quick to say, "she was fine while you've been gone, she's just paying you back for leaving her!" Not quite the response I had hoped for every Monday afternoon, but it has to be said that I absolutely adore seeing their bond growing stronger every week. Thanks mum!
Expert response from What Were We Thinking! expert, Jan O'Connell
The importance of support networks cannot be overstated. Grandparents are an integral part of your support network whether you are fortunate enough to have them close by or even over the phone or Skype. Grandparents are also a great source of knowledge and skills.
Having some time for you is also so important. It is often difficult for mums to find the time for even the simplest of daily tasks. Feeling comfortable to leave your baby in the care of someone else is a huge step but it definitely has benefits for everyone involved!
Posted in: Baby 13-16 weeks Grandparents In this together Your needs