Voices on the blog
Topics
Stages
Our Blog Team
Discover our free app
The faces behind the blog
Discover the faces behind the blogs! Introducing our wonderful parent bloggers, and expert blog moderators, who share the lessons they've learned from their experience raising newborns.
The Experts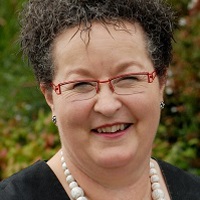 Jane Fisher is the Jean Hailes Professor of Women's Health at Monash University, and head of the Jean Hailes Research Unit (a formal partnership between Monash University and Jean Hailes for Women's Health). Jane Fisher is both an academic and a clinical psychologist, with long-standing interests in the links between women's reproductive health and mental health - in particular related to fertility, conception, pregnancy, birth and the postpartum period. She led the development of the original What Were We Thinking program in 2004, with Dr Heather Rowe.
The Parents
This site complies with the HONcode standard for trustworthy health information:
verify here.

Copyright ©2023
Monash University
. All rights reserved.
Disclaimer
|
Privacy Policy
|
Advertising Policy
|
Conflict of Interest Statement