Voices on the blog
Topics
Stages
Our Blog Team
Discover our free app
MumSpace steps up the emotional health of new mums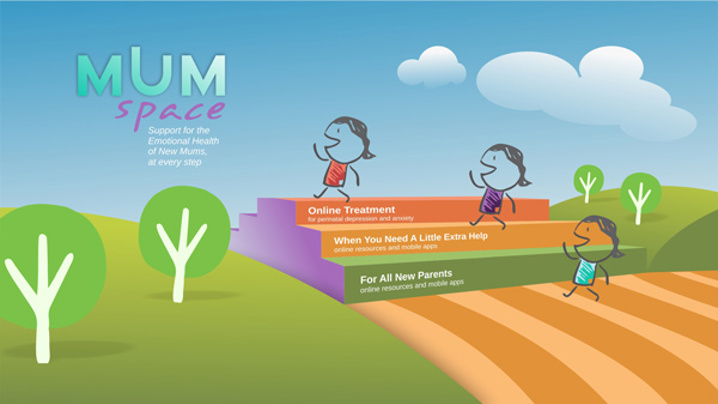 It can be a minefield out there trying to find the right information and support when you're a new mum. Add a crying baby, extreme fatigue and a bucket full of tears into the mix, and taking time for your own wellbeing goes out the window – or is swallowed up by the next load of washing!
Getting reliable information at the right time can be a challenge for new mums. In light of this, an Australian Government-funded website, MumSpace, has been launched to provide a range of tools and resources to support the emotional health of new parents. The resources range from informative hints and tips, through to an online therapy treatment program.
MumSpace allows mums to choose the type of online support they're looking for, depending on what they need. On one day, going through the website's helpful tips may be enough. During another visit, a more in-depth resource may be more suitable. This is called a 'stepped-care approach' and is especially effective in supporting mental wellbeing. And with tens of thousands of women affected by perinatal depression or anxiety in Australia each year, providing effective pathways for prevention and early treatment is crucial.
All MumSpace resources feature tried-and-tested parenting programs and tools from leading Australian experts and includes:
What Were We Thinking! and Baby Steps – online resources and mobile apps to give mums and dads the knowledge, skills and reassurance to parent with confidence.
Baby Steps – helps parents prepare for challenging situations, and manage their wellbeing. Includes baby care tips.
MindMum – a new app that helps mums to manage stress, stay positive, and deal with life's ups and downs with strategies to address issues affecting mood, relationships and parenting.
MumMindBooster – a new online cognitive-behavioural therapy treatment program. Available 24/7, this is the only online treatment program of its kind in Australia. There is also the Mum2BMoodBooster program, which has been developed especially for pregnant mums.
MumSpace is funded by the Australian Government and delivered through the Perinatal Depression e-Consortium, a group comprised of leading Australian perinatal mental health experts: the Parent-Infant Research Institute (PIRI), Perinatal Anxiety and Depression Australia (PANDA), Queensland University of Technology (QUT), Jean Hailes for Women's Health and Monash University.
To learn more, visit www.mumspace.com.au.
Posted in: Your needs