Voices on the blog
Topics
Stages
Our Blog Team
Discover our free app
Parenthood: a reflection from us!
By Morgan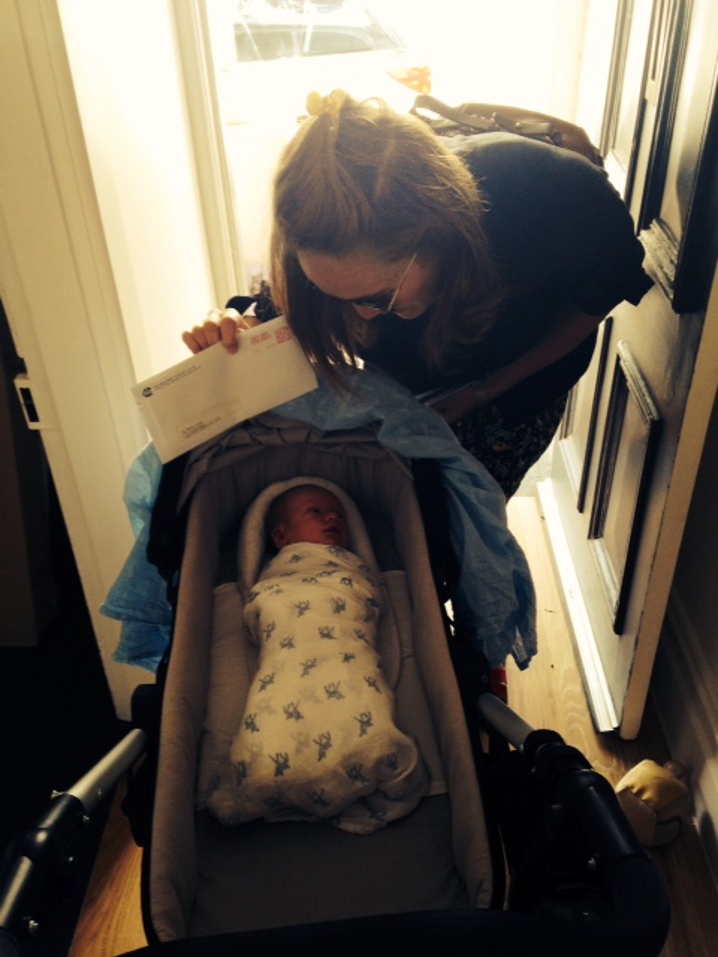 Best:
Ed: Seeing him giggle.
Morgan: Listening to William talking and watching him developing.
Challenging:
Ed: Staying in the good books with my wife.
Morgan: New identify, new life.
Feeding:
Ed: Not much I can do...yet!
Morgan: It's a love hate relationship. I love feeding and being able to provide such great nourishment. I hate the lack of independence and constant nature of it. It's teaching me to be patient.
Sleep:
Ed: Sounds good?
Morgan: On going struggle. Going okay....today.
Lifestyle:
Ed: Constant struggle getting the balance right.
Morgan: Can get lonely at times but it feels so right and satisfying to have a meal cooked and happy baby when Ed gets home.
Things you would do differently:
Ed: Nothing jumping to mind. We have backed our gut feelings and it seems to be working.
Morgan: Wouldn't bother with a basinet at all next time.
Something that's worked:
Ed: Trying to work out what William's needs are and following his cues.
Morgan: TENS machine during labour to assist a drug free birth.
Best discovery:
Ed: ABC4 kids!
Morgan: Patients, big picture and small.
Expert response from What Were We Thinking! expert, Sue Doogan
Best, Challenging, Feeding, Sleep, Lifestyle, Do Differently, Something that's Worked, Best Discovery…well what more can I say? I think you've covered most of the bases!
What does everyone else think; can you add to the list? I'm sure you can.
If I may add a few suggestions:
Partners:
Discovering something new about each other that you wouldn't have found out had you not made this transition into parenthood
Yourself:
Your new found skills to care for a baby and the adjustment and negotiation that you undertake in trying (and sleepless) circumstances. You should be proud of yourself!
Lifestyle:
What DID you used to do before children? Your "old" life is only on hold momentarily NOT forgotten. Or you may have adapted and found a better way of achieving similar goals. Who would of thought!
Family:
Most certainly they can be of great support and guidance to you. Or they can be a hindrance! If the later applies, learn from it. Look at things past and present that your family did and see what you can (or want to) change for you and your child's future.
Friends:
See "family" above! Or, did any of you think that merely by having a baby around the same date and attending the same First Time Parents group, that you would meet so many lovely people with similar experiences or issues? What's more, for some of you, these same people are going to be lifelong friends!
I'm sure others can add to this list, or create their own.
Can I just say to Ed: No, you can't biologically breastfeed but you can cuddle and read and talk and bathe and read and play and read, etc. This is where Morgan can sit back and it adds to her "feels so right and satisfying" statement, just watching you two.
I think Morgan & Ed's "Best" is where I'll finish as it's priceless! Watching your baby develop and learn different skills will never cease to amaze. Topped off nicely by a giggle or three!
Posted in: Baby 17-20 weeks