Voices on the blog
Topics
Stages
Our Blog Team
Discover our free app
Taking on your new role as a 'parent'
By Heather Rowe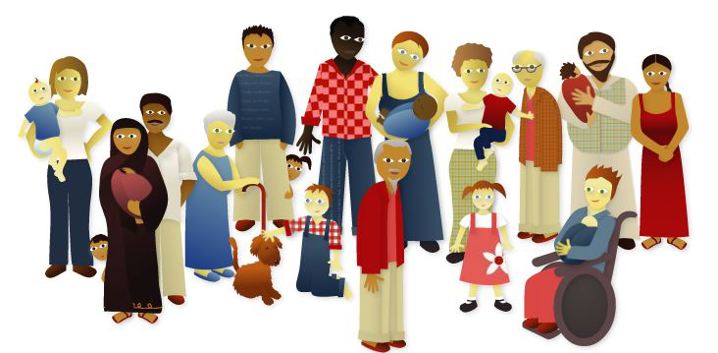 Most people will be familiar with the mixed feelings of fear and excitement that come with starting a new job. But the knowledge that you already have most of the skills that you need to do your new job really helps to manage these feelings.
The first day arrives and, after you take a big deep breath at the front door, you walk in to meet your new colleagues. Ideally you are greeted by a group of helpful people who will guide you through your first couple of months while you find your feet. They'll tell you where the best coffee is, share the complex politics of the work kitchen fridge and have an answer to all the odd questions you have when you start a new role.
Having a baby for the first time is a bit like starting a new job. But the major difference is that you may not have any of the skills you require. Even if you have a helpful group of colleagues (your parents, your MCH nurse, other parents) guiding you through the first few months, your baby is different from any other baby, and you quite literally learn on the job.
Despite being told to 'trust your intuition', you can quickly realise that you don't automatically have the skills you need, there isn't very much positive reinforcement from your new boss (hello baby), the hours are very long and it is safe to say that the stakes are pretty high. Feelings of inadequacy and loneliness are common.
There are, however, things you can do to minimise the difficulties that come with this stage of life.
1. Accept that being a parent requires skills that you need to learn…it doesn't just come naturally
Think about all the knowledge that caring for your baby requires. Becoming expert about your baby's individual needs and preferences, learning how to feed, bath, settle your baby to sleep and play with your baby in age-appropriate ways. These tasks all require special skills. The What Were We Thinking worksheets and app are full of helpful information to for learning these skills.
2. Ask for help
Just like when you start a new job (and you don't know how to hook your computer up to the printer), asking for help is essential when you are a new parent. Your MCH nurse as well as family and friends can help when you're unsure what to do or need some help with household work.
3. Establish a network of colleagues (known as other new parents)
Finding other new parents who live nearby and have babies of a similar age to your baby can make your first few months of parenthood easier. You can think of these friends as your new work colleagues, just like the network that you build when you start a new job! You can share your knowledge and support with your new parenting colleagues and they can share theirs with you.
Heather is Senior Research Fellow with expertise in women's health research and health promotion practice. She translates expert knowledge into mental health promotion programs for women and their families. She has a special research interest in using technologies to reach diverse groups of women and their families during the childbearing year and at other phases of life.
Posted in: A new reality Baby 0-4 weeks Every baby is different Parenting Experts Your needs