Voices on the blog
Topics
Stages
Our Blog Team
Discover our free app
Pregnancy, babies and budget papers ...
By Kelly O'Dwyer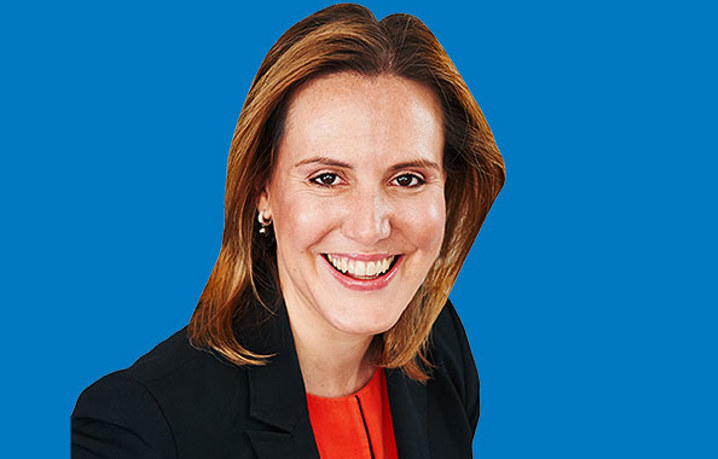 Well, here we are. I'm 35 weeks along and this apparently not-so-little baby is still kicking around inside me. Literally. Whilst my husband and I have decided not to find out the gender, so we can be surprised, I would not be surprised if our baby grew up to become a kickboxing champion!
What am I most excited about? That's a no brainer. I'm most excited about meeting this little person and embarking on one of life's great adventures with my husband Jon.
This is our first baby, so we expecting a steep learning curve. I'm told that no matter how much you read or how much you listen to advice, nothing can prepare you for the first few days with a newborn. This has to be the most daunting part about having your first child. Sleep deprivation, physical and emotion exhaustion - it all sounds like I'll be having a flashback to my Army Reserve training! But I know that no matter what, our experiences and the love we'll share will make everything else insignificant.
For those of you who are in your first or second trimester hoping for insight into what it is like to be on the home stretch, all I can say is that for me, it has been business as usual. I've continued to work and as a consequence, I've still been flying to and from Canberra and Sydney. With my baby bump growing exponentially, the term 'excess cabin baggage' has taken on a whole new meaning. No doubt this is in some way nature's preparation for having a little one in tow – for much longer than nine months – when life will be jam packed with baby paraphernalia from change mats and toys to nappies and changes of clothes.
Hopefully by my next post I'll be up to my elbows in the beautiful smell of newborn baby, and of course, budget papers!
At the time of publishing, Kelly O'Dwyer was the Federal Member for Higgins and Parliamentary Secretary to the Treasurer. She and her husband Jon welcomed their first child, Olivia, in May 2015.
Expert response from What Were We Thinking! expert, Sue Doogan
Congratulations Kelly! You are, as you say, on the home stretch!
You are also absolutely correct when you say that no amount of reading or advice can prepare you for the birth of your baby. Surprisingly, babies pay no heed to how much knowledge we may have devoured in the last nine months or what our professional background is or whether we've finished painting the nursery. They just want, and deserve, the basic human rights of love, kindness and understanding.
No one is ever prepared for this next exciting phase of their life (not even with Army Reserve training, sorry Kelly!) Caring for a baby, along with caring for yourself and your relationship 24/7, can be a rollercoaster of emotions for first time parents. Once your baby enters the world, they will put you on paths that you never thought of, or even knew existed, but that's the wonderment. Watching them grow and develop is truly amazing. All the while watching yourself and your relationship grow in ways you never dreamed.
Enjoy this transition from 'couple' to 'family' and allow yourself time to find your feet with parenting. No one has walked into a job and expected to know the processes and procedures on the first day yet we often expect ourselves to know how to parent instantly! There is no such thing as a perfect parent, or a perfect child, but there is help, support and evidence-based research to help you decide which path fits with your family's needs – you just need to ask.
We look forward to meeting your little kickboxer and hope you can leave the budget papers alone for a little while to enjoy this new little person you've created! Wishing you all the best from the What Were We Thinking! team.
Posted in: A new reality In this together Late pregnancy Public Figures